If you getting ready to move why not let us take on your W9 end of tenancy cleaning Maida Vale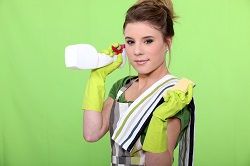 You might be a property owner taking the next step on the ladder; you might be a renter moving on to pastures for new. One thing is for certain – there is enough to think about associated with getting yourself into your new home without having to worry about the state in which you are leaving your old property.
Give Cleaners Maida Vale a call today on 020 8396 6104 to get a free quote for all your W9 end of tenancy cleaning needs. We know you might be counting on getting that deposit back quickly in order to fund your next month's rent. Or you might be cleaning the place up to hand the keys over to the estate agent simply out of common courtesy. Whatever the situation or requirement, we can tailor a service to suit for a very competitive price.
So you have compiled your seemingly endless list of tasks to carry out in order to move in the most efficient and effective manner. You carry out all the pre-move phone calls – phone, gas, electric, council tax and inform all your friends and family of your new address and moving date. You then source all the boxes and packing materials you can lay your hands on and begin to pack. You might sort out all your belongings first and throw away or sell anything you no longer need. Then you may need to hire a moving company or at the very least hire a van so you begin compiling quotes. You finish packing up your belongings and get everything into a vehicle. You drive to your new home and unload the boxes, furiously unpacking in order to establish a calming sense of order as quickly as possible. You think you are there, but there is one task left. You have to go back across town to clean up your old property.
Surely after such a stressful couple of weeks this is the last thing you want to be doing? Luckily for you W2 end of tenancy house cleaning Maida Vale is our speciality. We will also cover W9 house cleans and W11 tenancy end clean ups. We strive to take one weight off your mind with our efficient and affordable service. All you need to do is call 020 8396 6104 a couple of weeks in advance of your move and let us know when you will be moving and the approximate size of your home (number of bedrooms will usually suffice). We will then be able to provide you with a single-fee free quote to carry out the cleaning Maida Vale. Once all your boxes are out of the property our team will arrive to clean quickly and thoroughly, not only giving you peace of mind that the job is being out by professional cleaners W9, but leaving you free to concentrate on settling into your new home.
The Most Proficient End of Tenancy Cleaners in Maida Vale
We also offer a rapid-response service to any landlords that may have been left with a property in a sorry state. We know it happens, and we are happy to work with you to get the place back up to spec as quickly as possible to ensure your rents are not affected. All you need to do is call 020 8396 6104 today.
So whatever your W11 end of tenancy cleaning need, give Cleaners Maida Vale a call to discuss our services. This is one W2 cleaning company you can trust. We offer a deposit return guarantee, and what is more, it is never as expensive as you thought it might be. We know moving costs add up quickly, but this is one little gem that really is affordable.
Save
Save